Anthony Smith
---
Anthony Smith (MA Cantab, FLS) is a sculptor, photographer, naturalist and public speaker with many years of lecturing and presenting experience from all around the world.
Anthony was born in Scotland but grew up in Qatar and the UAE, before returning to the UK at the age of eight. It was whilst at school in England that he discovered his passion for sculpting and by the age of eighteen he was already casting bronze wildlife sculptures and exhibiting in London's famous Mayfair art district. His academic interests however have always been Natural History and the works of Charles Darwin. In 2002 he was awarded a place to study Zoology at Cambridge University and in order to maintain his twin passions of art and science, he used his free time to continue developing his skills as a sculptor. Throughout his degree he continued casting and exhibiting his limited edition bronze wildlife sculptures and by the time he graduated in 2005 he was in a position to set up his own studio. Anthony now has a large body of work in both public and private collections around the world.
---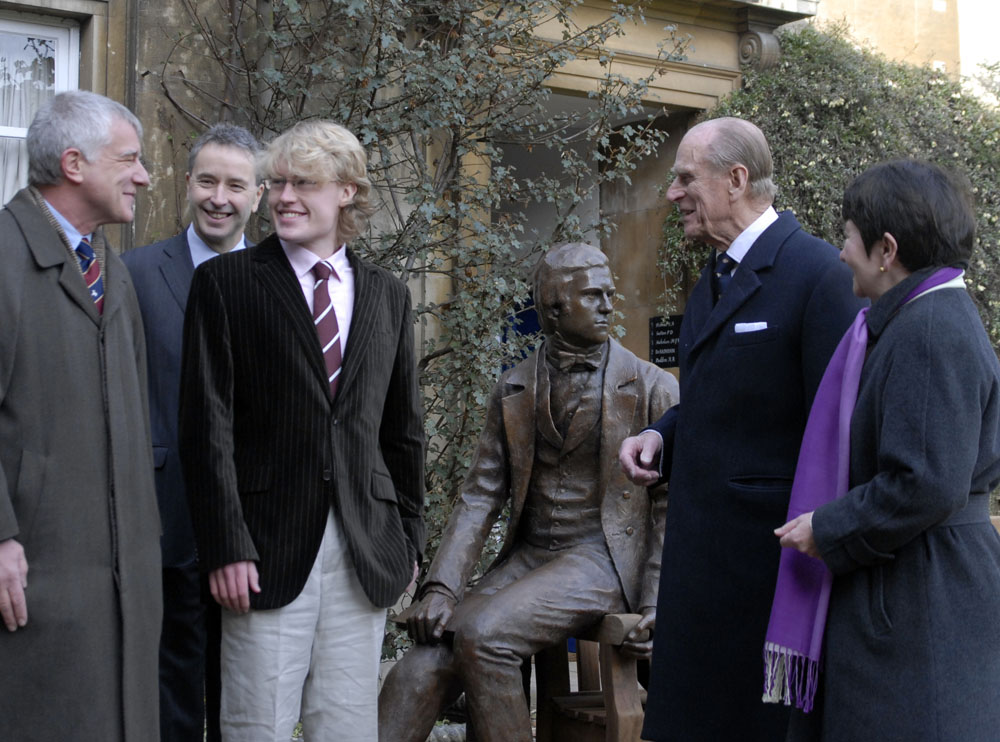 Anthony with HRH Prince Philip at the Unveiling of his 'Young Darwin Statue' in 2009
---
Anthony has been commissioned to create life-sized bronze statues for great institutions, including the Natural History Museum of London and Cambridge University, as well as designing and sculpting a new two-pound coin for the United Kingdom. He has also been awarded Artist Residencies in both the Falkland Islands and South Georgia, where he has spent several months living alongside penguins, albatrosses and seals, which continues to inspire his work.
---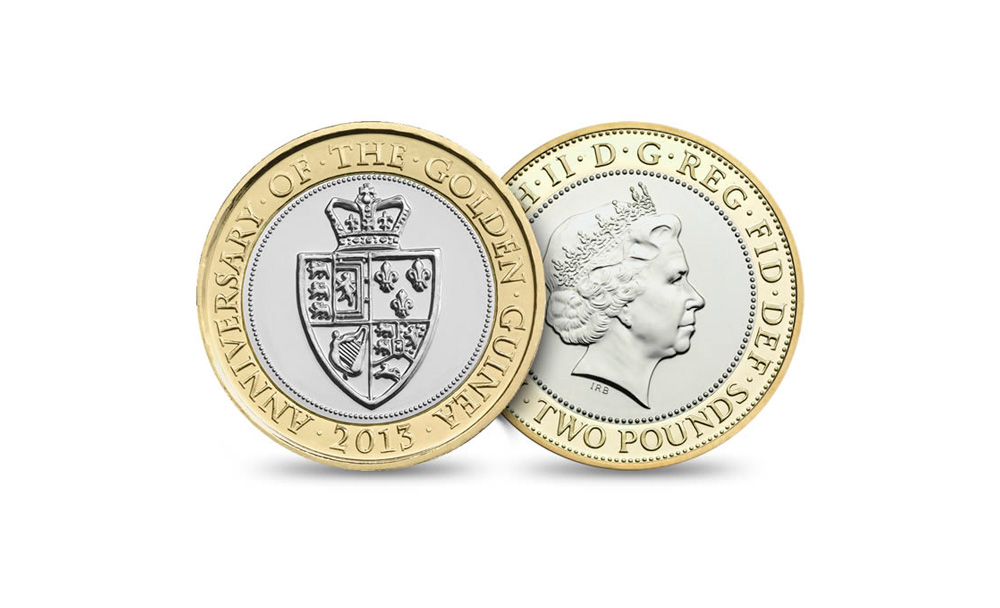 The £2 coin that Anthony designed and sculpted for the Royal Mint, which is now in general circulation.
---
In 2009-10 Anthony was a television presenter for a documentary series which involved re-sailing Charles Darwin's Voyage of the Beagle. This 8-month adventure aboard a three-masted sailing ship fostered Anthony's love of the sea, as well as his passion for presenting and sharing his interests and knowledge with the public.
---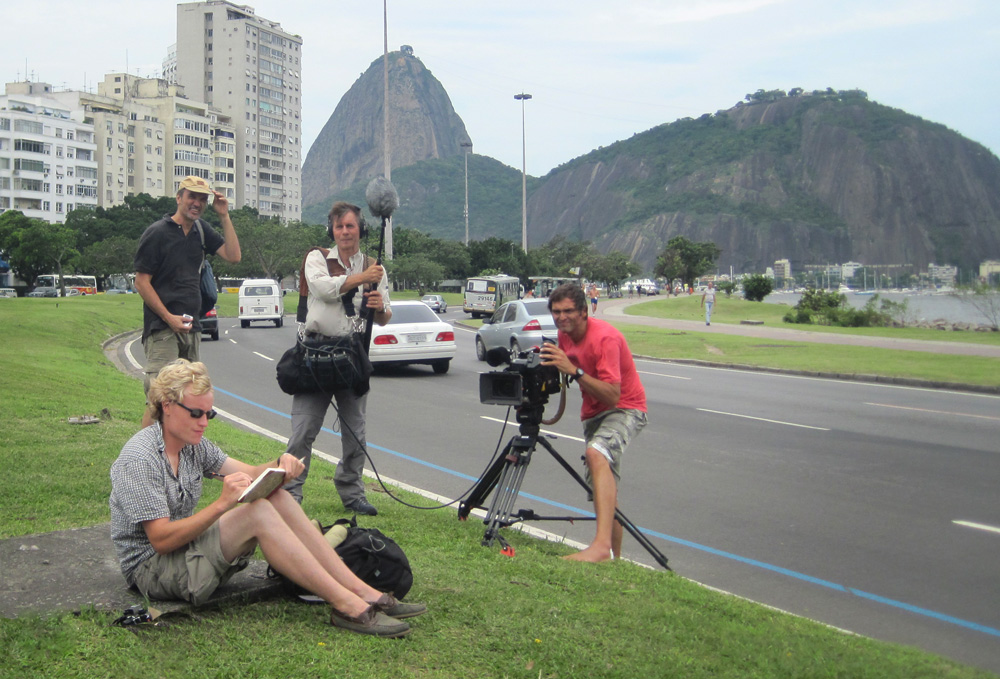 Filming in Rio de Janeiro for the Beagle documentary series.
---
Since 2015 Anthony spends several months each year guiding and lecturing on Expedition Cruise ships visiting some of the most remote and beautiful regions of the planet. He has guided extensively in the Arctic, Antarctic, South and Central America, Africa, the Russian Far East, and Alaska. He also accompanies voyages as a Guest Lecturer, sharing his insights into Art and Natural History.
---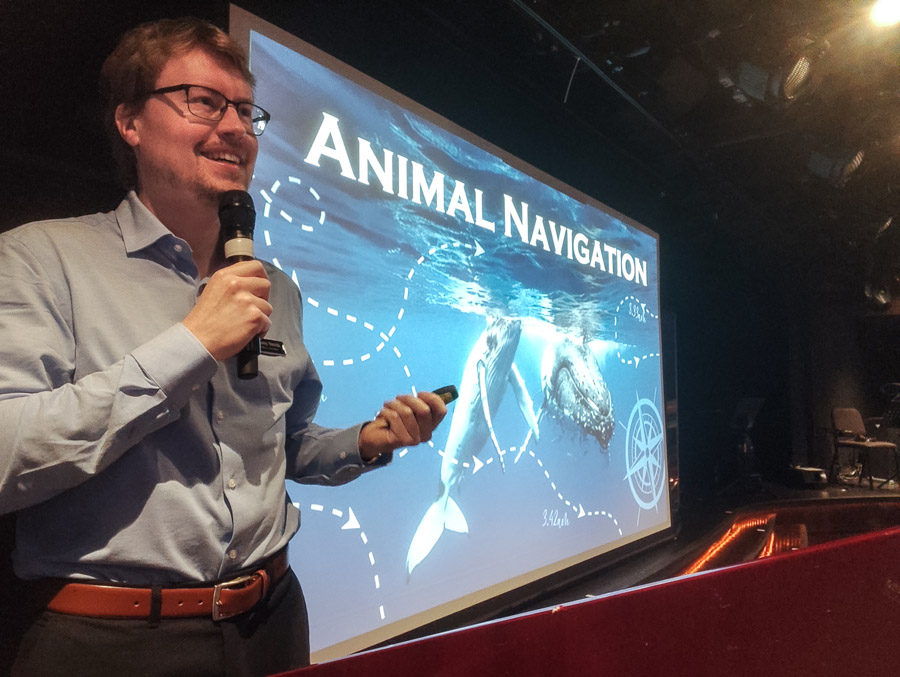 Presenting on board Seabourn Ovation as a Guest Lecturer.
---
He is a qualified zodiac skipper and has the necessary certificates for working on ships anywhere in the world; STCW, Advanced Wilderness First Aid, Crowd Management and Safety Training, and PTGA certification.
---
Guiding a zodiac cruise during a snowy day in Antarctica.
---
In addition to his sculpting and presenting, Anthony is also a photographer. He licenses images to major publications such as National Geographic and has been commissioned to shoot stories for magazines such as BBC Wildlife Magazine.
---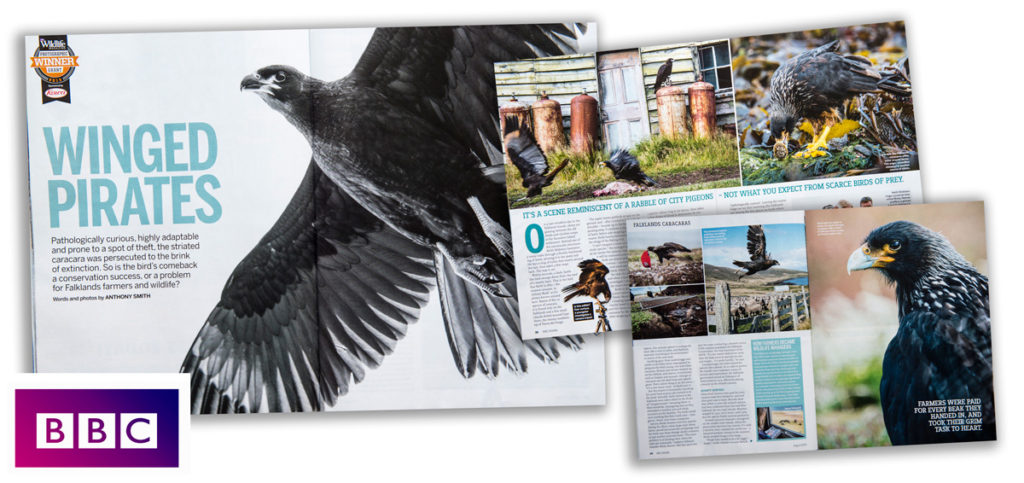 A 9-page article commissioned by BBC Wildlife – photographed and written by Anthony Smith.
---
In 2015 Anthony published his first book; a large format photographic account of the Dutch tall ship Stad Amsterdam.
---
Book launch for Stad Amsterdam, featuring the Mayor of Amsterdam and HRH Prince Maurits of the Netherlands.
---