Discover the fascinating art of bronze sculptures
---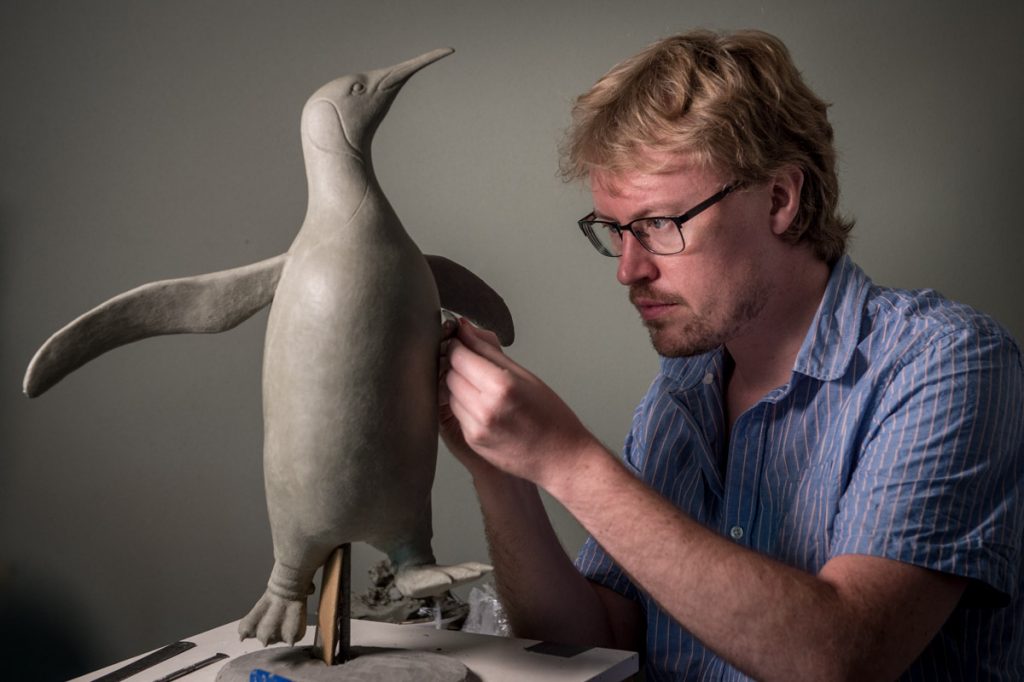 ---
Observe the Creation of a Brand New Sculpture
As a perfect compliment to Anthony's lectures, guests on cruises can also have the pleasure of witnessing one of his original sculptures come to life before their very eyes. During the course of a cruise, Anthony gathers the inspiration and reference materials for a new sculpture by observing, photographing and sketching animals in the wild, all whilst demonstrating and explaining his methods to his fellow travelers. He then uses his compact 'mobile studio' – his tools, clay, and sculpting stand – to publicly sculpt a brand new artwork on board the ship, for all to see. After the voyage he then transports the sculpture home, where he creates a mould and casts the sculpture in bronze. Regular online images and videos make sure that everyone can follow the process from start to finish, enjoying all of the behind-the-scenes stages from Anthony's home studio as well as the bronze foundry. Guests who share a voyage with Anthony can therefore have the fascinating and unique privilege of witnessing the creation of a sculpture from the very point of inception, inspired by the exact same scenes and experiences that they have had, right up to the end point where the sculpture is finally unveiled!
---
Follow the creative process online…
---
This error message is only visible to WordPress admins
There has been a problem with your Instagram Feed.